Projekty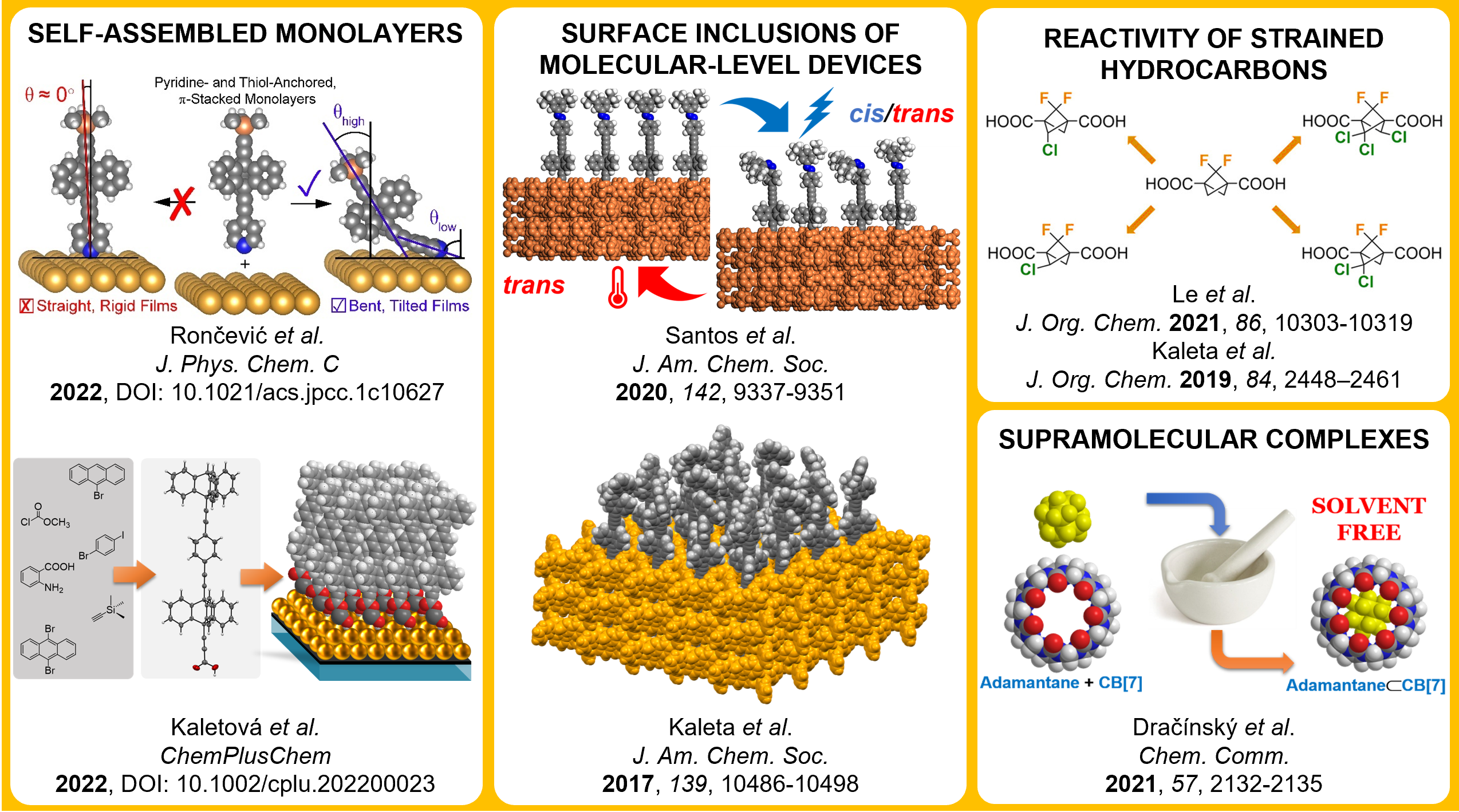 REGULAR ARRAYS OF MOLECULAR MACHINES
We design, synthesize, and study advanced molecular-level devices and their complex 2D/3D assemblies. We are particularly interested how the combination of the molecular structure, the anchoring group of the adsorbate, and the lattice parameters of a surface will affect the self-assembly process and thus the crystal structure of the formed 2D films.


ARTIFICIAL PROPULSION SYSTEMS
The next frontier in construction of smart materials involves development of systems capable of locomotion. Being inspired purely by living nature we are aiming to develop a new generation of fully synthetic propulsion systems that are based on swirling motion of flagella-like objects powered by the light-driven molecular motors based on overcrowded alkenes.


BUILDING BLOCKS FOR SUPRAMOLECULAR CHEMISTRY
We also focus on systematic synthesis of geometrically unique small organic molecules that are highly attractive building blocks in supramolecular chemistry. Some of these molecules are already acting as universal "pedestals" holding molecular machines, the others are used as spacers or rotators.


MOLECULAR MACHINES IN SUPRAMOLECULAR SYSTEMS
We are developing new types of molecular machines that are based on the supramolecular host-guest complexes between specifically designed molecular rods and rigid macrocyclic compounds (cucurbit[n]urils). These macrocycles could act as spacers enabling individual molecular machines to freely operate once these molecules will be adsorbed on flat metallic surfaces.